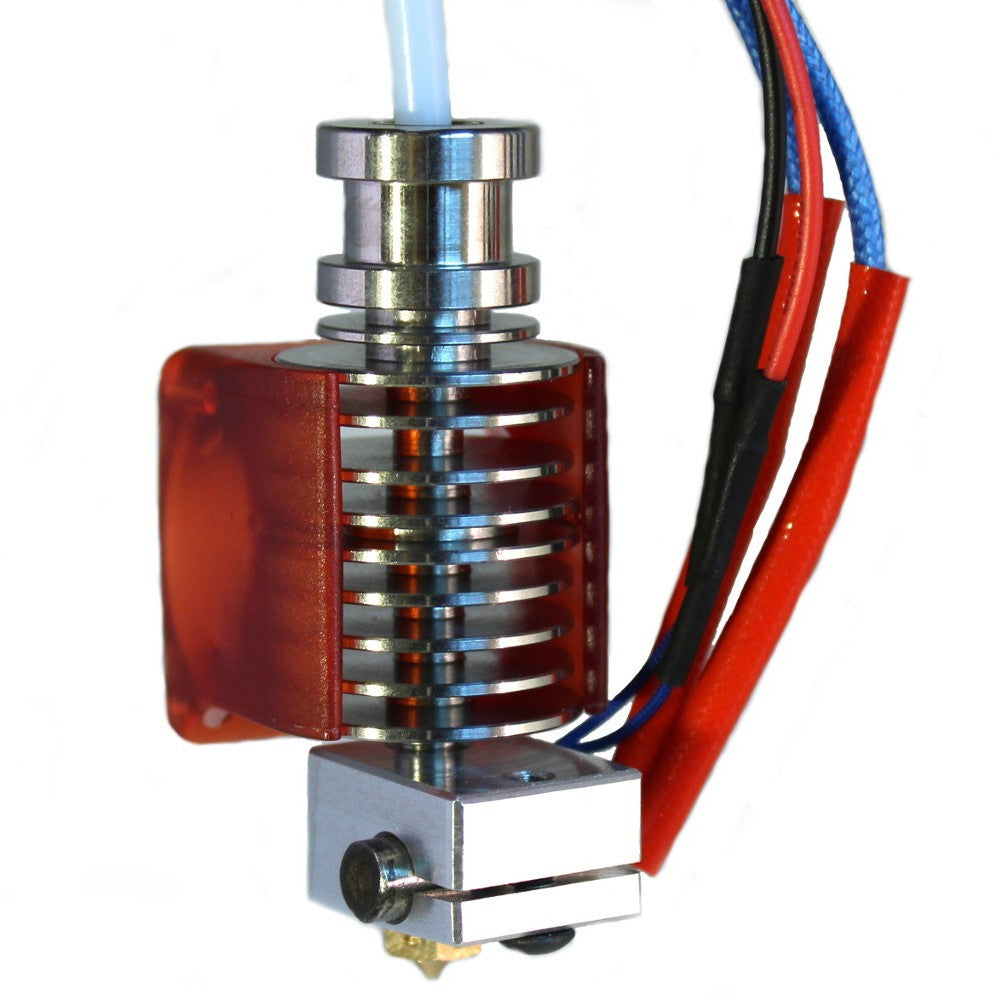 E3D Lite6 HotEnd Full Kit - 1.75mm Universal (Direct) (12v)
Genuine E3D "mostly metal" hotend. E3D answer to the need for low-cost, yet reliable hotend.
So how does it compare?
 
E3D-v6


E3D-Lite6


Price

 
From €66.00
From €35.99

Print Performance

Max Temp

>400°C
(Any thermoplastic)

245°C
(e.g. PLA & ABS)

Speed
20-100mm/s
20-50mm/s
Ease of Use
Intermediate
Easy

Compatibility

Filament DIameter
1.75mm or 3mm
1.75mm
Bowden
Yes
Yes
Volcano
Yes
Yes
V6-Nozzles
Yes
Yes
Kit Includes: 
Metal parts
1 x Stainless Heatsink (including brass embedded bowden coupling ring)
1 x Brass Nozzle (0.4mm)
1 x Aluminium Heater Block
Electronics
1 x 100K Semitec NTC thermistor
1 x 25W Heater Cartridge (12v)
1 x 30x30x10mm fan (12v)
1 x 1m of Thermistor wire
4 x 0.75mm Ferrules - for Solder-Free Wire Joins (You
Fixings
4 x Plastfast30 3.0 x 16 screws to attach the fan to the fan duct
1 x M3x3 socket dome screw and M3 washer to clamp thermistor
1 x M3x10 socket dome screw to clamp the heater block around the heater cartridge
1 x Fan Duct (Injection Moulded Red PC)

1 x Small Black Plastic Collet (For securing PTFE tubing into embedded bowden coupling installed in heatsink)​
For more details click here.